Let's Celebrate Women's Health!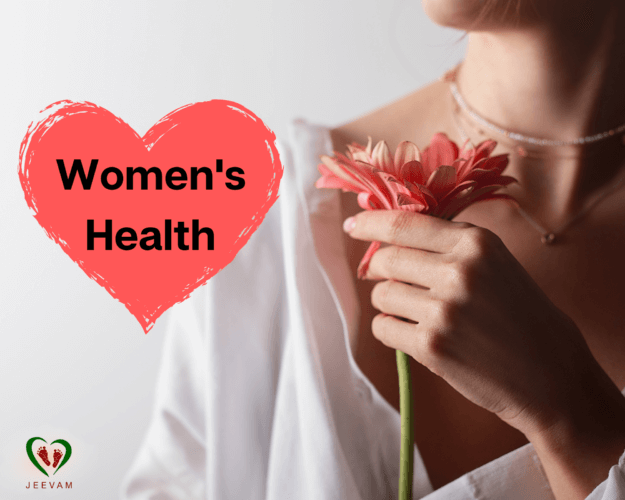 Look Back at Your Progress
March 8, 2023 is International Women's Day. Jeevam Therapy wants to dedicate this day to highlighting women's physical and mental health. We ask every woman to reserve time today from their busy schedules to reflect on their habits, routine, and overall life satisfaction or happiness.
Make Time for Check-Ups or Tests
It may be possible that wellness check-ups or tests need to be scheduled including cervical cancer screening, breast cancer screening, colorectal cancer screening, diabetes screening, blood work, and STI testing (Rodriguez, 2023). Furthermore, be on-track with vaccinations and medications that you are taking as well as educate yourself about their possible side effects (Mayo, 2022).
For many women, vaginal health is overlooked in many ways including diseases, infections, and pelvic floor pain (2022). If you have a history of sexual activity, then you and your partner should be getting regular testing (Healthline, 2018). Chlamydia, gonorrhea, genital herpes, and HPV are common for women (2018).
Poor vaginal health also includes different forms of vaginitis such as bacterial vaginosis, yeast infection, and trichomoniasis (Mayo, 2021). Symptoms such as vaginal irritation and discharge are found in sexually transmitted infections as well (2021).
Make a New Routine & Add Self-Care
As a result, routines may need to be upgraded with more emphasis on self-care. You may consider incorporating women's vitamins and probiotics as well as a healthier diet into your routine (Reethega, 2018). Women have a higher risk in developing cardiovascular disease after menopause because they have lower amounts of estrogen (2018). A common chemical in fast food called monosodium glutamate can cause further heart complications for older women (2018). However, it is never too late to start eating better by cooking at home.
Pelvic floor pain or weakness can be improved through special exercises (2022). Exercising regularly can prevent further issues as you age and boost your mood immediately (Cleveland, 2021). Moreover, you may find yourself considering other fun activities to do alone or with loved ones to relax your mind and body during challenging times. Happy International Women's Day to all our readers!
Works Cited
Cleveland Clinic. (2021, August 16). Women's Health: Take Care of yourself. Cleveland Clinic. Retrieved March 8, 2023, from https://health.clevelandclinic.org/womens-health-essential-steps-for-taking-good-care-of-yourself/#:~:text=Women%E2%80%99s%20Health%3A%20Essential%20Steps%20for%20Taking%20Good%20Care,your%20Ob%2FGyn%20…%206%206.%20Schedule%20checkups%20
Healthline Media. (2018, September 29). Sexually transmitted infections in women: How do they differ? Healthline. Retrieved March 8, 2023, from https://www.healthline.com/health/sexually-transmitted-diseases/women#common-stds
Mayo Foundation for Medical Education and Research. (2021, December 22). Vaginitis. Mayo Clinic. Retrieved March 8, 2023, from https://www.mayoclinic.org/diseases-conditions/vaginitis/symptoms-causes/syc-20354707
Mayo Foundation for Medical Education and Research. (2022, December 6). How to keep your vagina healthy. Mayo Clinic. Retrieved March 8, 2023, from https://www.mayoclinic.org/healthy-lifestyle/womens-health/in-depth/vagina/art-20046562
Reethega, L., Devi, R. G., & Priya, A. J. (2018). A survey on prevalence of heart diseases in women after menopause. Drug Invention Today, 10, 2597–2599.
Rodriguez, D. (n.d.). 12 health screenings women should consider. EverydayHealth.com. Retrieved March 8, 2023, from https://www.everydayhealth.com/womens-health/10-screenings-all-women-should-have.aspx
Tags: healthy tips, mental health, physical health, women's health, heart conditons, heart problems, vaginal health, heart health, women's day, self-care, routine