COVID-19 Update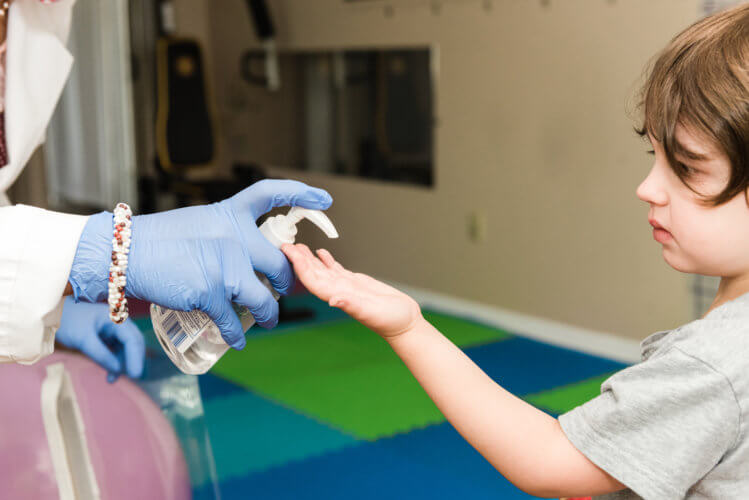 Safety Guidelines
We strive to provide a safe & sanitized environment.
Personal protective equipment (PPE) is used every day by healthcare personnel to protect themselves, patients, and others when providing care.
Daily measurement of body temperature is taken of all staff and of anybody that walks in the door.
Our staff clean and disinfect high-touch areas routinely after each use.
We've placed sanitizing products for all patients and providers to use.
We double disinfect with steam cleaner after the use of sanitizing products in all areas of the facility.
We ensure the facility has enough workers to perform the above protocols effectively.
Social distancing is maintained by limiting to 30% (50% State guidelines) of the full capacity no of people at a time.
Room dividers are used in the treatment area.
Other than the patient and immediate caregiver, all family members are kindly requested to wait outside.
Before Your Visit
Before you visit us for your therapy, please fill out this COVID-19 Prescreening Form.
---
COVID-19 is an emerging, rapidly evolving situation.