Cerebral palsy is a group disorder that affects balance and posture which develops in childhood. It is one of the most common physical disabilities in children. This condition is caused by abnormal brain development or damage which has an effect on how one is able to control their muscle and reflexes. Patients with CP usually go through extensive rehabilitation to manage their symptoms and to learn functional movements.
Types of Cerebral Palsy:
Spastic: One of the most common types. Patients with this type of cerebral palsy have muscles that feel stiff. Spasticity is a form of increased muscle tone or hypertonia. It is a result of an injury to the motor cortex of the brain.
Dyskinetic: This type of cerebral palsy results from injury to a part of the brain known as basal ganglia. Individuals with dyskinetic forms have movements that are out of their control.
Ataxic: This is the least common form of cerebral palsy. Movements in this condition are shaky, disorganized, and characterized by instability. Ataxia is caused by an injury to the cerebellum, which is the balance center of the brain.
Mixed: This condition has symptoms and signs of more than one type of Cerebral Palsy.
What are the early signs and symptoms?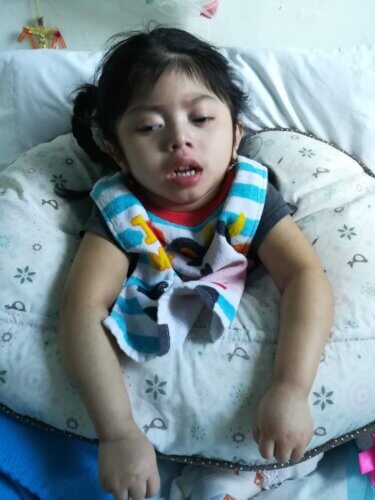 Rag doll like baby, or stiff baby
Having seizures
Delay in Development such as rolling, sitting, crawling, and walking.
Abnormal muscle tone where the body is either too stiff/rigid or too loose/floppy.
Abnormal posture which requires the child to use one side more than the other while moving.
When is it usually diagnosed?
Cerebral Palsy is usually discovered within the first year after birth, however, it can be longer for mild cases. If so, parents can also consult a doctor during a well-baby visit to help with any doubts. A Doctor of Physical Therapy can also notice CP in babies of a few months through a thorough consultation and evaluation. Our physical therapists take a thorough medical history of the child's birth, the mother's pregnancy, and the general health of a child. Alongside that, our Doctor of Physical Therapy at Jeevam Therapy conducts assessments to check the child's muscle tone, flexibility, strength, reflexes, and movement patterns.
Who is at risk for CP?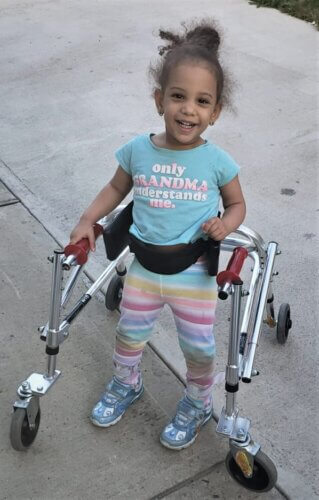 Child whose mother had a pre-existing medical condition during pregnancy.
Being born too small or too early.
Substance abuse during pregnancy
Exposure to toxins. Having complications during pregnancy/birth.
How is it diagnosed?
Monitoring development which involves tracking your child's growth/development.
Developmental screening involves your child taking a test to check any disparities in movement and other motor delays.
Medical evaluation with a doctor (Medical, Rehab/PT) can check your child's motor skills, reflexes, tones, and any developmental issues.
What are the treatment options?
Usually, treatment for Cerebral Palsy begins as early as possible with rehab professionals. Treatment options include medications, surgery, assistive devices, physical therapy, occupational therapy, and speech therapy.
💡 Tips for Parents:
Check for any delay in developmental milestones:

Look for signs when your baby doesn't hold objects like a baby bottle with both hands.
Baby uses unusual body parts to do routine movement.

Baby uses feet to hold the bottle.
Plays with his/her hands.
Holds one arm out and one arm to hold the bottle.

Concerns for your baby:

If the baby is not crying, just whipering.
Baby laughing during an injection/shot.
The baby does not giggle.
Baby cries when tickled.
Please read your child carefully and write down all his/her activities.
Make a list of questions for your doctor to ask.
Where do I go from here:

Doctors to find for consult:

Doctor of Physical Therapy.
Orthopedist
Neurodevelopmental Pediatrician
Physiatrist
How can Physical Therapy help?
Doctors of Physical Therapy are experts at helping individuals with their physical function and movement. A physical therapist can help with day-to-day activities (ABL) which can often be challenging with patients with CP. These activities include walking and using wheelchairs. PTs can help your baby from birth to assist with rolling, crying, and reaching the baby milestones. Further, they can equip and educate their family members on how to properly take care of and assist CP patients. During a physical therapy session, the PT will make a personalized treatment plan according to each patient which can promote greater flexibility, mobility, and stability. The treatment for CP in therapy helps to increase one's motor development, strength, and facilitate movement/function.
My pediatrician does not worry, but I do!
A parent's instinct is the best judge of the child's development. Trust your gut feeling and seek out multiple opinions with qualified professionals.
Who will help me confirm my doubts?
When in doubt, it is best to consult a doctor who works with pediatrics and has experience with cerebral palsy patients. Here at Jeevam Therapy, our doctor has 20+ years of experience working with multiple CP patients that can clear any doubts that parents/guardians may have about their child with developmental delay. A 15 minutes free consultation with us is the best option. At Jeevam Therapy, our doctor can help clear those doubts and find the right course of treatment for the child. Getting a second opinion can help get a better understanding if there are any signs of developmental delay which can sometimes go undiagnosed.